Hiya friends.
Today is pigeonhole's fourth birthday and my am I glad we made it! It's been quite the year just gone... Since our last birthday we opened a cafe, opened a menswear store, launched the Impossible, opened an office in Melbourne and an office in Seoul, and just a few weeks ago launched our first range of fashion for release in 2012. *breathe*
It's probably been one of the most challenging years of my life but has also shown me what we pigeons are made of. We're not all just good looks and shiny shoes ya know! We're a motley group of people who are committed to pushing the boundaries, building the community around us and making this city a better place to live in - and the fact that we're still doing that four years down the track does make me feel pretty proud to be a part of it all.
Once again I'm humbled by the sheer passion, energy, love and creativity that our little pigeon flock has poured into this business over the past year and so blessed to have had the support of our customers, friends and city to keep doing what we do.
Thanks for a great four years and here's to some even better ones ahead!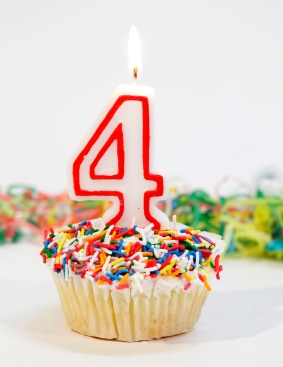 OH... Almost forgot. To celebrate the fact that we're still here 4 years on I thought it would be fun to have a spot sale! Yup. 20% off everything everywhere just for the day! Even our online store and wholesale office are getting in on the fun. You will need to wish us a happy birthday in store to receive your sale discount or use the promo code: "birthday" on the webstore... but otherwise, take a long lunch break and go to town!
They say that most businesses fail within their first 5 years... so... we've got one more year to prove em wrong! Cos we ain't goin' nowhere! Thanks for your support y'all.
Much love.
Johann (big bird)